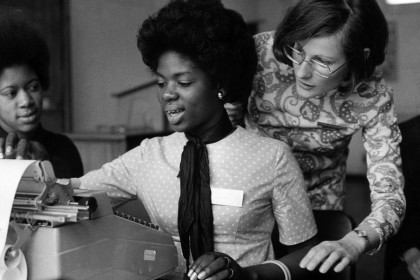 The saying goes: "if you don't have anything nice to say, then don't say anything at all?" And that applies to supporting our fellow artists that are out there trying to create and take advantage of opportunities in their lives and careers.
As minorities in the U.S. we've been trained from an early age to not celebrate our brothers and sisters' triumphs. We're crabs in a bucket pulling each other down. It's become part of our nature — but it doesn't have to be that way.
I have to say that I'm not a 100% fan of Fox's Bordertown (at least for now, it may get better). But my big beef is with FOX – for the reason that instead of giving Lalo Alcaraz HIS OWN show, they opt to bring him into an existing show (created by a White writer). Still, better to take that opportunity than not have any Latinos at all on the show (like a lot of other so-called "Latino" shows).
Lalo is doing the best he can with the opportunities given, and no one can judge him unless they have walked in his shoes. Jay-Z said it best in a song "…the critics, they tell you how to do it, but they never did it." So unless you've been in a room full of privileged, straight-outta ivy-league college, passive-aggressive racist writers, then you really can't say how things should or should not be.
And the reason race is an issue in this matter its because it would be very unlikely that they would let a Latino writer create an Asian show or an Irish show or an American White show for that matter. So how come White writers are able to create "Latino" shows? It doesn't make sense.
We need to support anyone doing something about it. We don't have to agree or even like their product, but we must respect their hustle. And again, if you don't have anything nice to say, then don't say anything at all!
Here are my two cents on the matter: